Randall Henderson (d.)
Active in the DPS: 1951-1959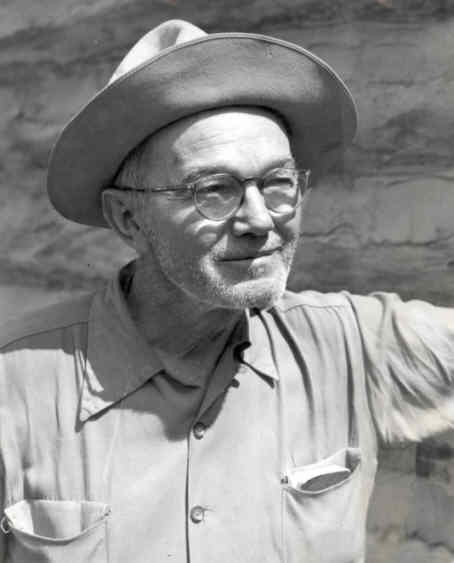 Active in Desert camping; founder-publisher of Desert Magazine; promoter of desert preservation Angeles Chapter Weldon Heald Conservation Award (1963) For his contributions to chapter desert outings and his advocacy of desert preservation Henderson was made an Honorary Life Member of the Sierra Club in 1947.
He also was the prime mover in organizing the Desert Protective Council in the 1950s one of the earliest desert conservation/preservation organizations and one that is still very active. Henderson wrote one book (actually a collection of his writings from Desert Magazine) titled "Sun Sand and Solitude which was published by Westernlore Press in 1968. It is highly recommended reading for all Desert Peakers, if you can find a copy in the used book stores or on the web.
The primary source of information about Henderson is J. Wilson McKenny's "Desert Editor: The Story of Randall Henderson and Palm Desert published by Wilmac Press in 1972. McKenny was co-founder of Desert Magazine. - Bob Cates
In 1937 accampanied by Norman Clyde Randall was successful in climbing El Picacho del Diablo from the east via Diablo Canyon. This was his third attempt and one of the earliest climbs of a future DPS peak by a future DPS members. - DPS Scrapbook
Randall Henderson (after starting as a newspaper man in El Centro and serving in the AAF during WWII) was the long-term editor of Desert Magazine and had a wonderful SW style building for the enterprise out in Palm Desert. I met him several times on the premises. - Ron Jones